Originally published at Brittany Lifestyle Blogs
The world's most successful people have one thing in common and that is they don't waste time. This means they make the most of their working hours and the trick is to plan, prioritize, and organize, and this article will provide you with some productivity tips to make this easier.
If you're in luxury real estate, your days are usually unforeseeable and can easily be disorganized. Real estate sales professionals work as much time into each day as possible — from meetings with clients to open house tours to settling contracts — at the same time going through their phones and answering client inquiries.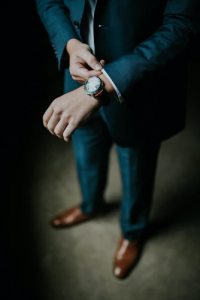 Real Estate Sales Professionals of Brittany Salesforce remain a cut above the rest with good time management skills.
How Brittany Salesforce Real Estate Sales Professionals Make the Most of Their Time.


For real estate sales professionals, time is money. If you're running a top-producing luxury real estate team like the Brittany Salesforce Elite Seller, productivity is a critical measure to creating the best buying and selling experience of luxury homes for the upscale clientele. The Elite Seller understands that key to being a more productive real estate sales professional is figuring out how to have control of your day.
Brittany Corporation is the prime brand of Vista Land that offers luxury properties for sale and the most beautiful houses and luxury homes for sale in the Philippines. Real estate sales professionals of Brittany recognize that success is achieved one day at a time but only if you spend each day on meaningful work. It doesn't mean running on four hours of sleep and working 60-hour weeks. It's not about working more—rather, it's about making each minute that you are working the count.
Every minute made more efficient by the Elite Seller means more time to spend on lead generation and network growth, so anything to help productivity makes a huge difference. More productivity on the go means you can save time, complete tasks faster, and find ways to do your job better as a real estate sales professional.
How can you improve your productivity?


In this article, we'll discuss a few productivity tips, tricks & hacks for real estate sales professionals to save time, increase efficiency; and find a better, quicker way to accomplish tasks.
You can avoid burnout in your career as a real estate sales professional by being knowledgeable on the best practices for managing your time daily. Once you perfect the skill of time management you will:
1. Sell at a higher quality level
2. Have more time to enjoy personal interests and to spend with family
3. Reduce harsh changes in your income and control a steady growth rate
You will benefit from implementing these productivity tips in your day-to-day life, whether you are new to the industry or you have been here for a while. Here are the tried and true ways to make the most out of each day as a real estate sales professional.
Here are 7 productivity tips for Real Estate Sales Professionals: 


1. Stay focused on your priority tasks, say no to multitasking.
The brain can only focus on one thing at a time — so even though you're doing five things at once, you are not doing them as efficiently as you might think. We often feel like we can do it all. But despite our best efforts to do so, our brain ironically denies us from multitasking. The truth is, multitasking surprisingly makes you less productive overall.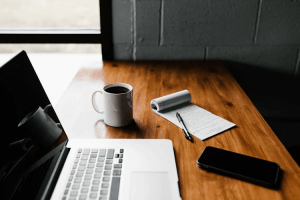 Stay focused on one task at a time to maximize your true efficiency.
A study from Stanford University suggests that multitasking can reduce your efficiency in accomplishing tasks, it decreases productivity by up to 40%. Experts say you should focus on completing one task at a time and limit your distractions while working. When things get hectic, we easily get distracted. Prioritizing one task will make you more productive and mindful of how you spend your time. You will get more things done by prioritizing your most income-producing tasks first.
2. Develop a good habit of having a daily routine, and stick to them.


Being a creature of habit is good if the habits are also good ones. One of the most transformative habits a real estate sales professional can adopt is to develop a great daily routine. The daily life of a real estate sales professional can be unpredictable. Subsequently, your clients dictate your schedule and this can change by the day or by a phone call or an email. However, that doesn't mean that you shouldn't have a routine for yourself. Following a routine will guarantee productivity and is one of the best productivity tips one can receive.
Your daily routine should not be restrictive, but it should help you get things done and it should be something that you can do repetitively every day. Always highlight your three daily goals on your schedule at the start of your day and ensure that, if nothing else gets done, those three things are accomplished.
An evening routine is just as important for productivity. This is the perfect time for you to reflect, plan, and do something you enjoy. Dedicate an hour or two of your evening to an activity that helps you transition from work mode to a state of relaxation that eventually results in a good night's sleep. Developing the right daily routine can go a long way in following and taking these productivity tips to heart, as well as improving your efficiency as a real estate sales professional.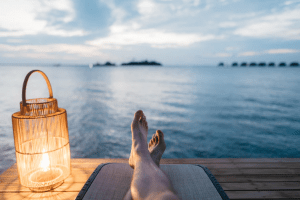 Treating yourself gives you a good mental boost.
Take short mental breaks to refocus.


The real estate industry can be stressful. In addition, the fast pace and ever-changing nature of luxury real estate show it is an industry where you can experience stress often if you don't know how to manage your time well. Research declares that taking short mental breaks can be unbelievably beneficial to your productivity. Taking a break can refuel you and give you just the perspective you need to meet your objectives. 
When you feel stuck or unable to move forward, try taking a break to help improve your focus. You can also plan strategic breaks throughout your day for maximum productivity. Even a very short break will significantly improve your focus on a task. Making sure you are taking enough mental breaks ensures a healthy mental ability. 
3. Develop a Business Plan and Set specific Goals.


As a real estate sales professional, you can't be productive without a business plan. A business plan is fundamental to your success, it is a living document that identifies your future business goals and maps out how you will achieve them.
Your business plan also helps you plan out a budget, create a marketing strategy, and plot how you will create an income throughout the year. To guarantee that you hit your business objectives, you must know what your specific goals are. When you write them in a realistic business plan and list out your short-term goals, your productivity will increase.
These specific goals are tasks that you can accomplish right away and daily. Your daily goals should ultimately get you closer to your long-term business objectives. Start every morning with a list of three main things that you would like to achieve by the end of the day. Make sure that your three daily goals are SMART (Specific, Measureable, Achievable, Relevant, Time-bound). This ensures that your goals are clear and reachable.
At least one of your goals should be focused on growing your network and another should be focused on your strategies. Think of one thing you can do each day to grow your list of prospective clients or leads and what you can do to strengthen your strategies as a real estate sales professional.
4. Learn To Be Flexible.


A good real estate sales professional is responsive to change. That is why flexibility is so important in this industry. When you're flexible, you can easily adapt to unexpected demands. You learn to be versatile and resilient if you are flexible. 
Schedules help keep you on track and keep you mindful but, as a real estate sales professional, you should also be open to changing your priorities if an opportunity is handed to you.  Flexibility increases efficiency and improves your mental and physical stability. It is important that you learn to adjust your targets accordingly to make sure you can still reach your goals.
5. Enlist Technological Resources to Increase Productivity.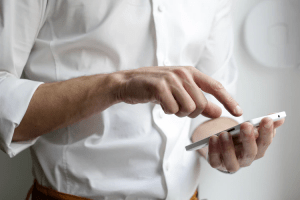 Keep track of your tasks and objectives by utilizing digital innovation.
Technology has changed the landscape of business, especially in the luxury real estate industry. With Digital Transformation, real estate sales professionals are jumping in the opportunities to improve their overall business operations as well as their productivity. 
There is an increasing number of real estate apps and software designed to help you work smarter, faster, and with less effort. You can save yourself hours of work by knowing how to utilize these digital tools well.
In an age where everything from emails to your luxury property listings and social media content is automated—where everything is digital, learning the right technological tools can help you stay on top of your game.
5. Track Results And Assess Inefficiencies.


If you don't track and measure your results, you'll most likely fail to hit your revenue business objectives. Tracking your goals will give you insight into whether you should continue on the same path or change strategies to achieve your desired results. So track your cold calls, your listing appointments, and all of your lead generation efforts. Use the web analytics provided by your Facebook, your website, or other social media, to calculate your ROI or Return of Investment.
With accurate, timely data in hand, you can adjust your budget or your schedule as needed. You can then invest more wisely in actions and resources that generate positive results. This is one of the productivity tips that can help you manage your efforts and finances better. 
Perhaps one of the most difficult skills to master for any real estate sales professional is time management. If you can boost your time management, your productivity will automatically improve. 
Real estate is a competitive industry with new developments and changes that constantly emerge. Brittany Salesforce Real Estate Sales Professionals are no exception when it comes to being a cut above the rest. Catering to the affluent market and offering luxury homes for sale by Brittany, the sales professionals apprehend the importance of productivity in their day-to-day lives.